skin care Tab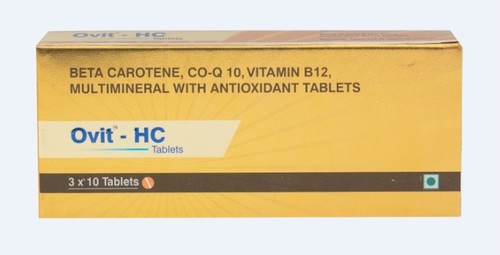 skin care Tab
Price And Quantity
Product Specifications
Feed Preservatives

Beta Carotene 30mg, Co-enzyme Q10 30mg, Zinc Sulphate 27.5mg, Manganese 2mg, Copper 1mg, Vit. B12 : 500mcg, Selenium 200 mcg
Beta Carotene 30mg, Co-enzyme Q10 30mg, Zinc Sulphate 27.5mg, Manganese 2mg, Copper 1mg, Vit. B12 : 500mcg, Selenium 200 mcg

Antioxidant
Product Description
Beta carotene,an antioxidant, prevents premature skin ageing and makes skinless sensitive to the sun. Powerful antioxidant, which kills the free radicalsand reduces the oxidative stress, which may damage the structure of cellmembrane and cause uncontrolled cell division.
Co-enzyme Q10, making skin appearsyounger. Lack of CoQ10 results in an impeded ability to produce collagen &elastin. Collagen is key in helping make skin appear firmer, while elastingives skin flexibility. Losing either of these, skin begins to wrinkle and sag.Strong antioxidant, helping to neutralize the harmful free radicals thatcontribute to aging.
Zinc, a key mineral requiredby the body for the production of collagen, while it also acts as an astringent,anti-inflammatory and healing agent. In healing the skinand prevents acne by regulating the activity of the oil glands.
Selenium, Manganesehelps to fight freeradical cells. It forms antioxidants in the body to fight free radicals whichdamage cells and lead to aging
Copper plays an importantrole in maintaining collagen and elastin, major structural components of ourbodies, together with other antioxidants, may help prevent skin aging
Trade Information
Export Packing (As per the Suitable in Air/Shipping/Cargo Consignment)

Africa, Middle East, Western Europe, Eastern Europe, Australia, Asia